Arthur Tauber
Critical thinking and leadership development through the sport of fencing.
Yeshiva College Fencing Today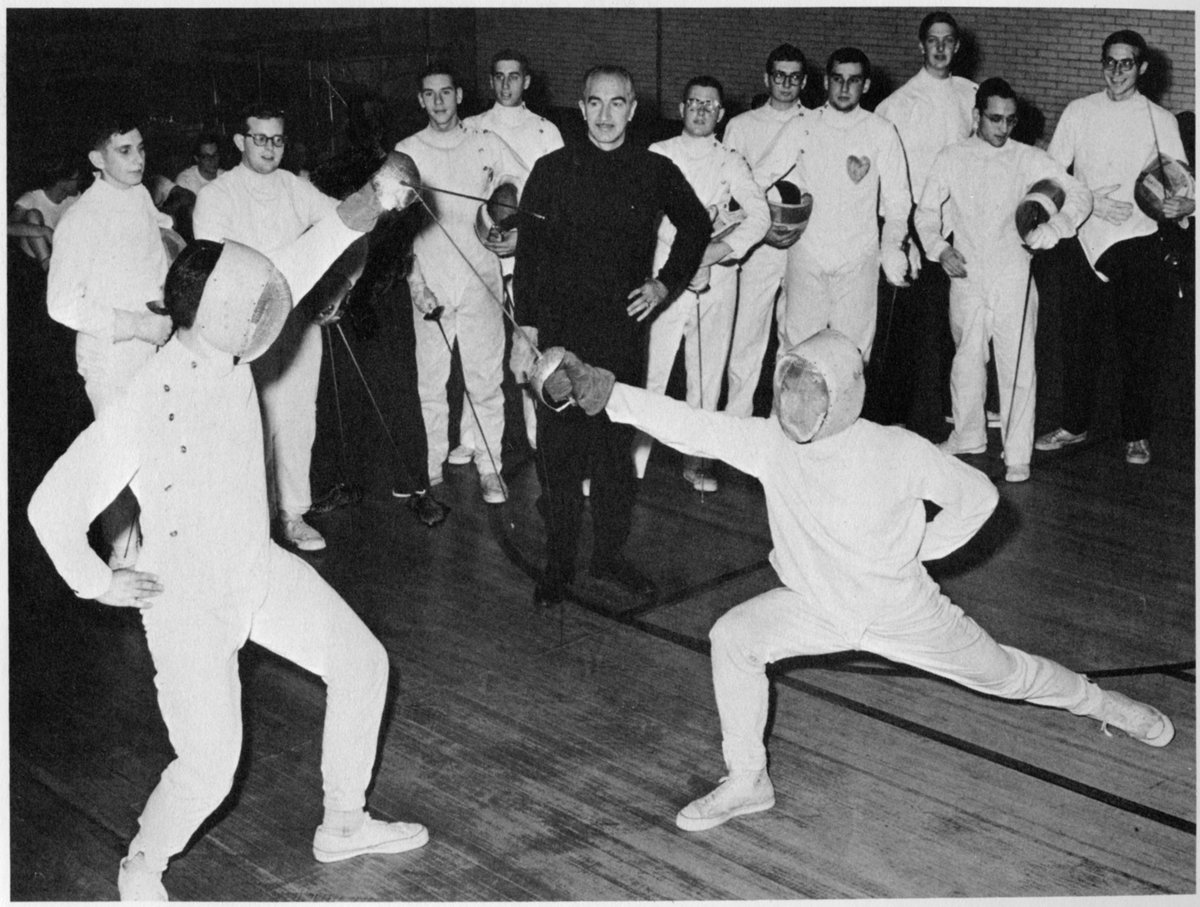 Dr. Arthur Tauber, center, wearing his Maestro's Uniform, observes Sabermen during a practice bout in the old gym in the basement of the main building of Yeshiva University; circa 1955.
If anyone is able to identify the fencers in the above photograph, please contact us.