Arthur Tauber
Critical thinking and leadership development through the sport of fencing.
Fencing the Sport of Sword Fighting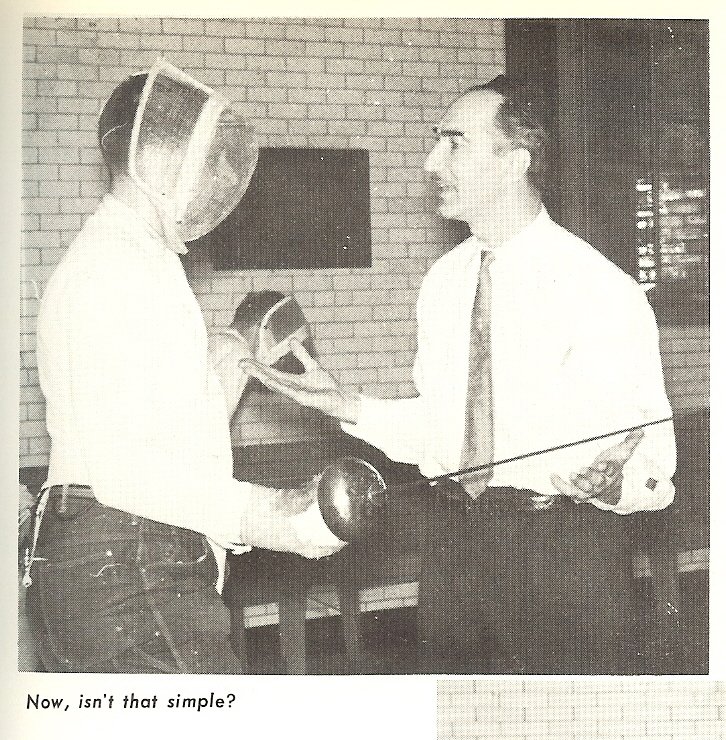 Dr. Arthur Tauber, right, explaining a particular point to a fledgling "Tauberman" in Epee. (Masmid, Yeshiva College Year Book, 1957)
If anyone is able to identify the fencer in the above photograph, please contact us.