Arthur Tauber
Critical thinking and leadership development through the sport of fencing.
Yeshiva College Fencing 1979
Yeshiva College Fencing 1979

1979 Team Rcord

1979 Team Members

(Black field indicates Team Captain)

David M. Katzenstein
Saul Skolnick
Howard Rosenthal
Jacob Z. Stromer
Marvin Huberman
Baruch Deutch
Ari Jacobs
Aaron Nassan
Howard Irwin Winter
Stuart Alan Wienerman
Ben W. Kisschenbaum
Ben Louis Kurtzer
Jay Zauderer
Marty Ast
David A. Bart
Steven L. Passer
Ira Lawrence Herman
Ira D. Tokayer
Steven Z. Mostofsky
Mark I. Taragin
Mark Steven Weintraub
Ira Herman
Mark Taragin
.

Individual Records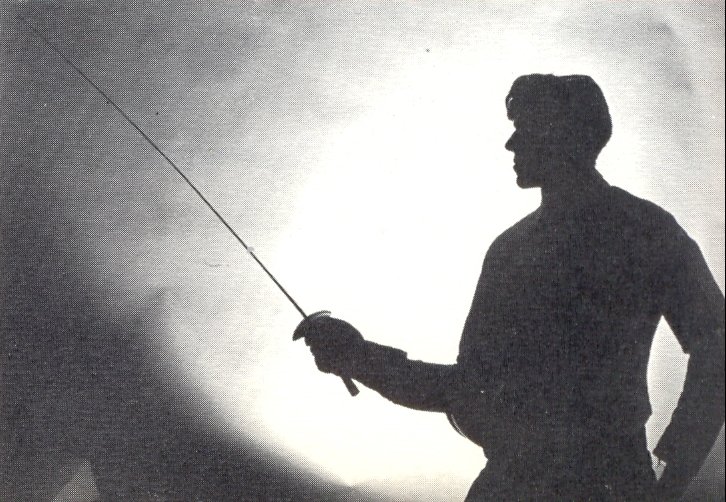 Adley Mandel, Yeshiva College Fencing Team 1968 Captain, poses for dramatic back lighted photograph for one of the 1968 school publications.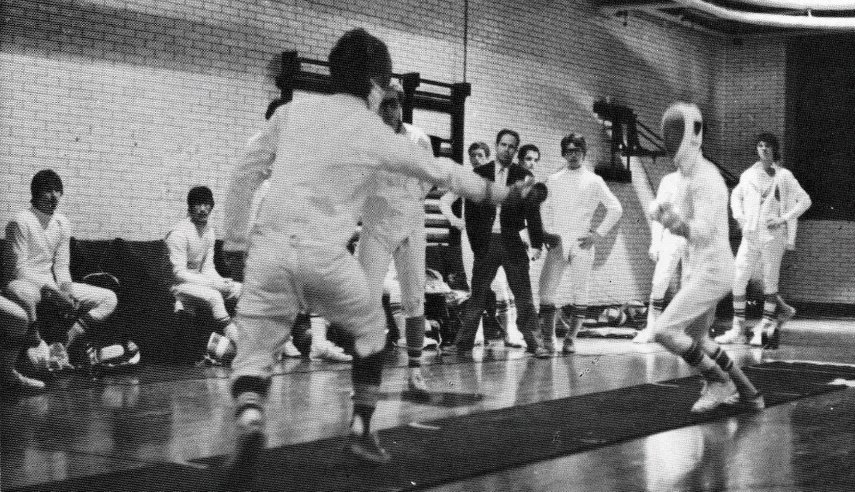 A Sabre bout in the old gym in the basement ofthe Main Building, circa 1979.
If anyone is able to identify the fencers or the director in the above photograph, please contact us.