Arthur Tauber
Critical thinking and leadership development through the sport of fencing.
Yeshiva College Fencing 1971
Yeshiva College Fencing 1971
The Year in Review
Individual Records

1971 Team Record

1971 Team Members

(Black field indicates Team Captain)

Lawrence Rosman - "I can't than you enough"
Gerald Tepler
Charles Sprung - "lessons for a lifetime"
Leo Beer
Elihu Baer
Melvin Grabina
Irving Friedman
George Lieberman
Issac Gewirtz
Bruce Marcus
Jack Sol
Keith Staiman
Robert Weiss
Arnold Yagoda
Nathan Rothman
Zvi Israel Weiss
Neil Weintraub
Irving Zoltan
Lawrence B. Gelb
Michael S. Miller
Nachum N.
Thomas Weiss
.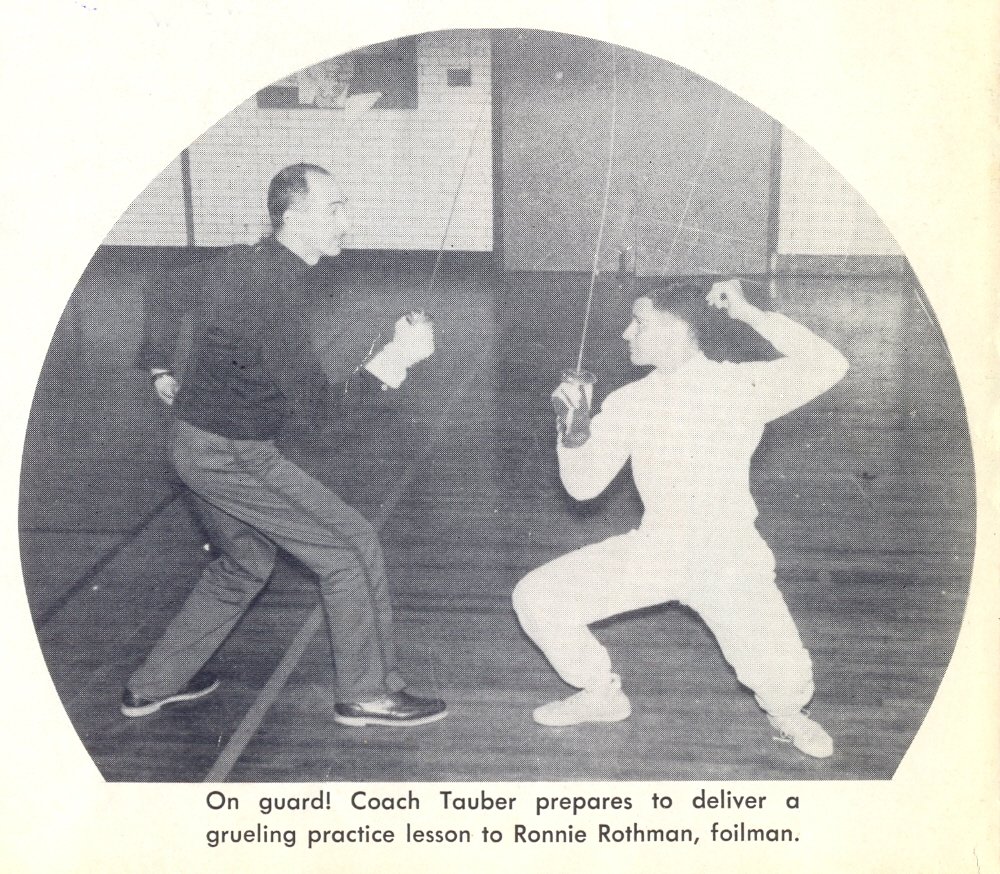 Dr. Arthur Tauber, left, wearing his Maestro's uniform, about to begin a "non-contact" foil lesson to "Tauberman" Ronnie Rothman, a member of the Yeshiva College 1956 Fencing Team, in the old gym in the basement of the main building of Yeshiva University. (Masmid 1956 Year Book).
If anyone is able to identify any of the fencers in any of the photographs on this site, please contact us.