Arthur Tauber
Critical thinking and leadership development through the sport of fencing.
Yeshiva College Fencing 1951
Yeshiva College Fencing 1951
The Year in Review
Individual Records

1951 Team Members

(Black field indicates Team Captain)

Paul Ritterband


Wolf Helmreich



Michael Rock


Stanley Z. Siegel


N. Toporovsky
M. Epstein
W. Millen
S. Feder
N. Schulman
O. Schontal
F. Klein
J. Reiner
H. Panitch
A Wales
M. Korn
I. Klein
S. April
R. Hammer, Manager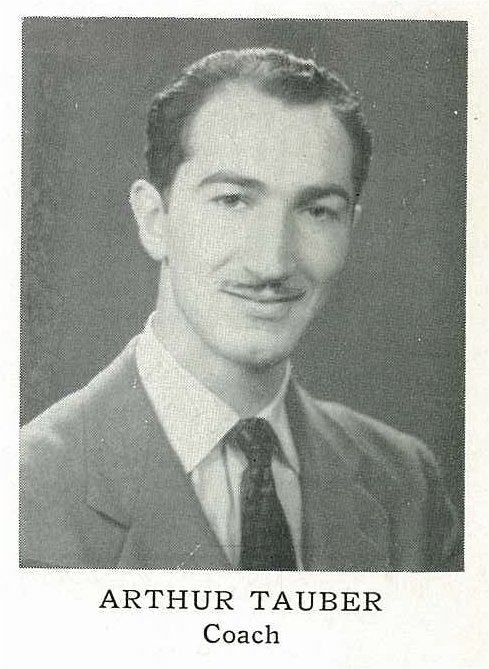 Arthur Tauber, 1951 Masmid, Yeshiva College Year Book.
If you are aware of official statistics or other information or have photos or memorabilia for this or any of the years from 1949 through 1986, and are willing to share them, please contact us.