Arthur Tauber
Critical thinking and leadership development through the sport of fencing.
Arthur Tauber Photographic Portrait

Dr. Arthur Tauber, circa 1955, also known as Coach Tauber. Champion fencer in all three weapons; Foil, Epee and and Sabre. A true Master of the Sword. Teacher of fencers at Yeshiva College from 1949 to 1985. Maestro; we salute you.
A 16"x20" portrait based on the above photograph and executed by the then Stern College student Rivka Siegel in oil on canvas was commissioned by Yeshiva University.
If anyone is able to identify the date of this photograph, please contact us.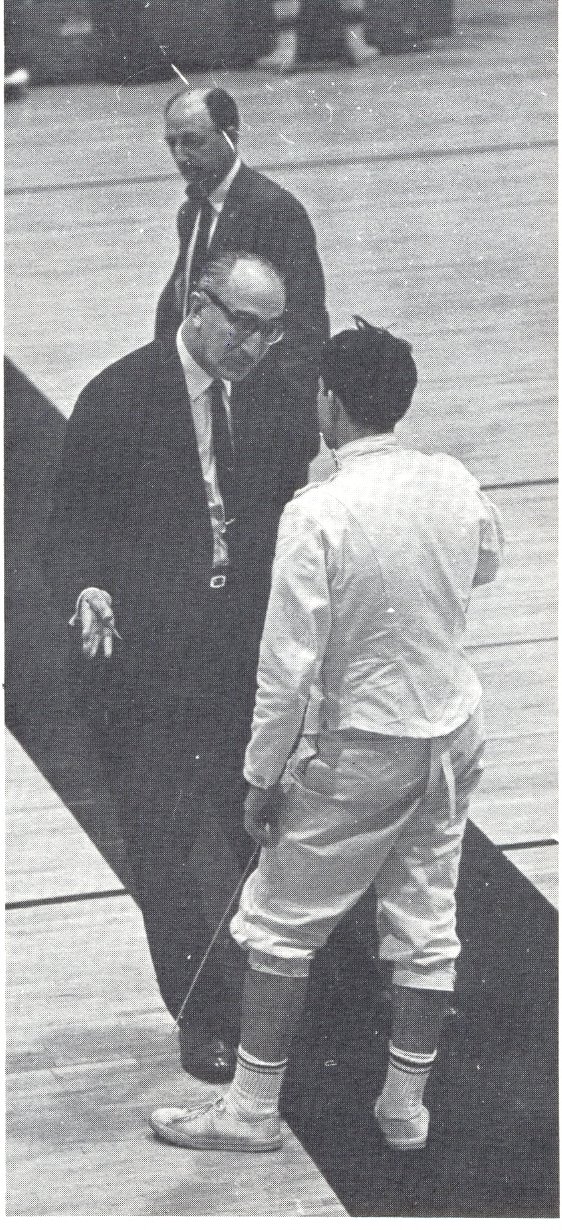 Coach Arthur Tauber, during a "time-out", at a match between Yeshiva College and Fairleigh Dickenson University in 1967, explains the situation and its options to one of his "Taubermen". The official, just behind Coach Tauber is three-time USA Olympic team member and National Champion Al Kwartler.
If anyone is able to identify the fencer in the above photograph, please contact us.